One of my comics is being used to educate some people about stuff!
Recently I was contacted by Oxford University Press, to ask for permission to include one of my comics in a text book that they were in the process of publishing.
The textbook is titled "Public Relations", by Tom Kelleher.
This textbook;
"presents a clear, engaging and contemporary picture of public relations principles while seamlessly integrating technical and cultural shifts brought about by the rise of social media."
Which is great and everything, but the really important point is that future students of Public Relations will see my comic.
Hopefully they will laugh.
Maybe some of them will even look for more of my comics – if they can find them.
But getting exposure can be hard online and offline. If only there were people out there who were educated about the best ways to promote things, that could help me…
Book Details:
Title: Public Relations, 1e

Author: Tom Kelleher

Copyright date: 2018

Publisher: Oxford University Press

ISBN: 9780190201470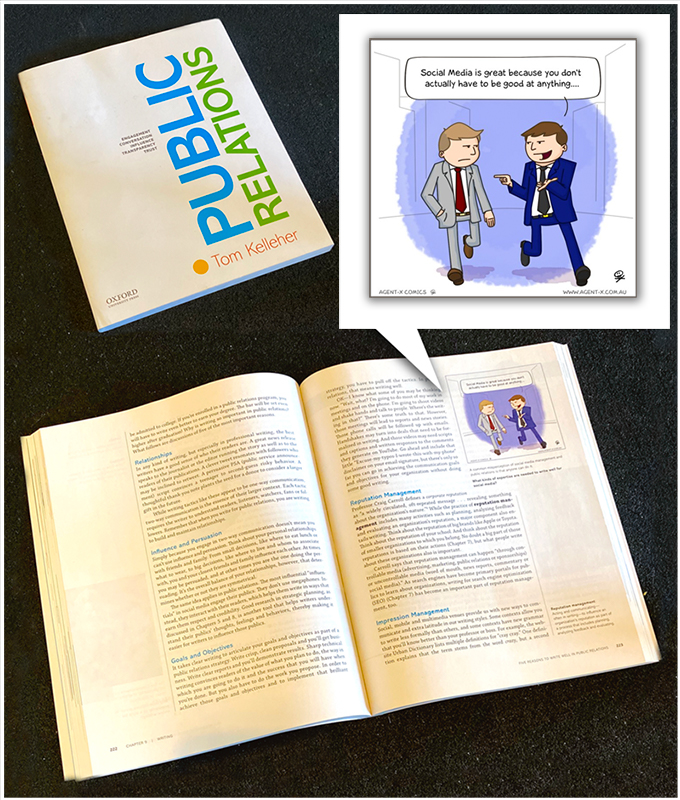 Book Details:
Title: Public Relations, 1e

Author: Tom Kelleher

Copyright date: 2018

Publisher: Oxford University Press

ISBN: 9780190201470